Hello golfers! This is the Shot Online Golf: World Championship team.

On the July 30 maintenace, the Max Level Expansion update which most of our golfers have been waiting for has been updated.
For more details please check out the update details below.


1. Level Cap Increase
The max character level has been increased from 200 to 400.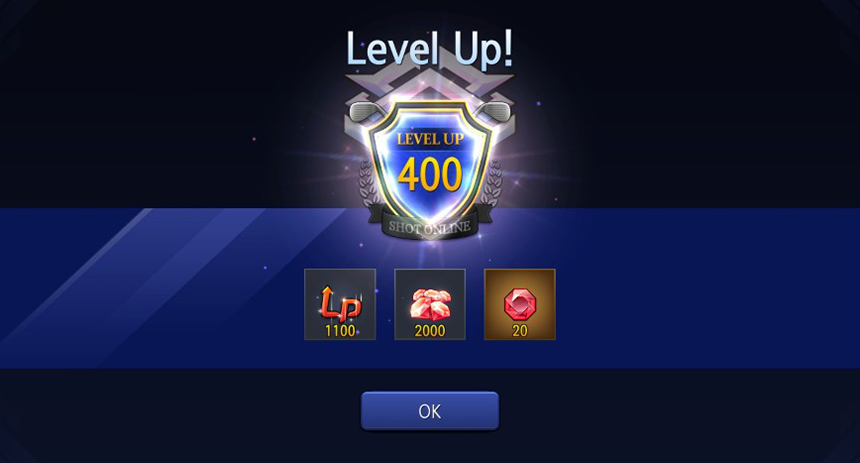 2. Level up Rewards
When you level up from level 1 to 200, you will receive level up points. If you have already reached the level, you can receive level up points immediately through your mail.
When you level up from level 201 to 400, you will receive items (Ruby, Gem, Pin, Fixed Pin, Fixed Gam and etc.) and level up points as a reward. However, status increase reward will not be given.


3. Level Up Shop
Level Up Shop has been added on Main Menu>Shop.
You can purchase a variety of items without limitations using level up points which are provided as level up reward.
However, please note that the displayed products vary based on your level.




4. EXP Boost Golf Bag
'EXP Boost Golf Bag' which you can get extra experience has been added. Total 6 Golf Bag has been updated (EXP+5%, EXP+10%, EXP+15%, EXP+20%, EXP+25%, EXP +30%), and they can be purchased from the store or as a package product.
Equip/release of 'Golf Bag' is possible in the storage, when you equip, 1 'Golf Bag' will be deducted per hole.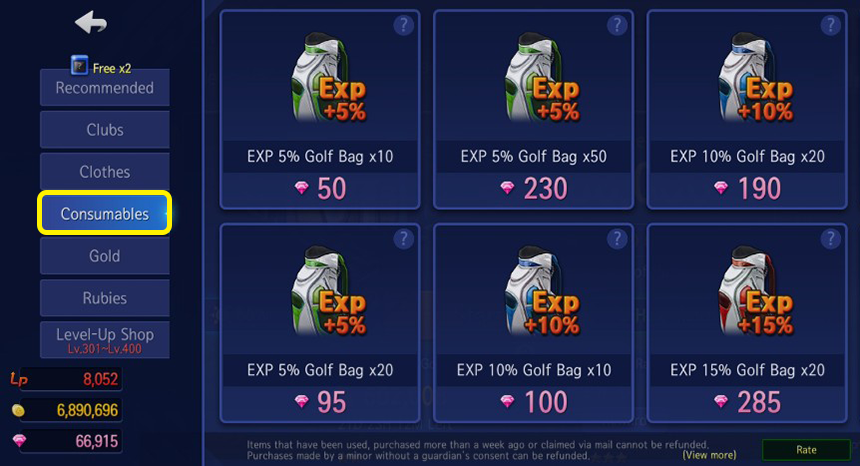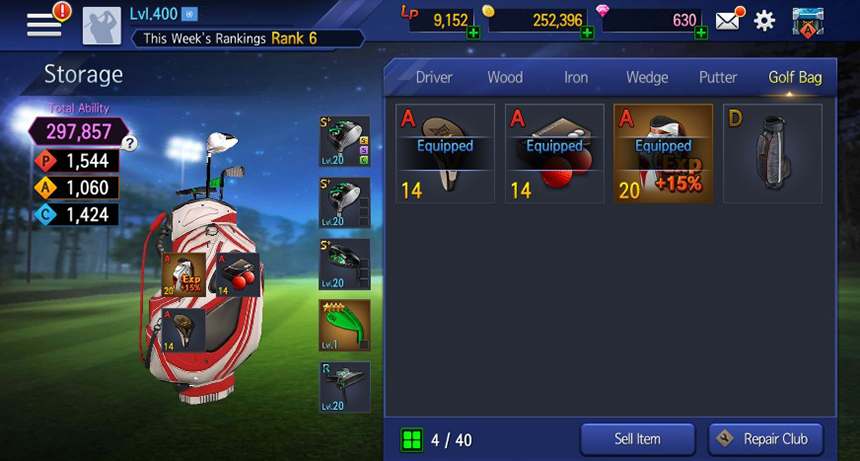 5. New events and products for sale on August


6. Server stabilization


Please have a fun time with Shot Online Golf: World Championship.

Thank you.